About Amy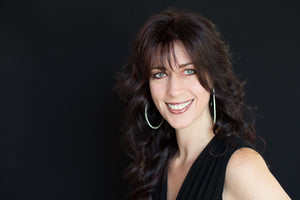 Amy's Bio
With over 30 years' experience as a nail tech and 28 years as a nail competitor, Amy has earned many coveted international nail awards and achievements only a few nail technicians have ever received.
· Founder and Creative Director of Masterworks by Amy Becker
· Nailpro Cup Champion 2011 & 2013*
· Nails Magazine #1 Competitor (Holds the record for most years on the top 25 list)
· Recipient of Nails Magazines "Nail Tech of the Year" award
· 4 time US Gel Nail Champion
· Nail expert judge on TLC network's TV show, "Global Beauty Masters"
· Record-breaking competitor also holder of the World's Record for fastest set of acrylic nails
· Holds the record for longest nail competition career, winning hundreds of competitions​
· Created the column "Competition Corner" for Nailpro Magazine
· Owner of "Masterworks by Amy Becker" a professional gel nail line
· Nail educator for 28 years
· Salon owner for 25 years
· Recipient of the "Tom
Holcomb Lifetime Achievement Award" 2014
In her competition career, Amy has excelled in both the sculptured nail competitions as well as all nail art competitions making her an all-around champion. For a year and a half she put her experience into a monthly column for Nailpro magazine where she shared her knowledge and skills learned for others to become successful in the competition arena. She is sought out internationally for her nail classes and travels the world teaching others. Her passion has shifted from competitor to mentor where her goal is to help other nail techs to achieve their industry goals whatever they may be.
*The Nailpro Cup Championship consists of 40+ competitions in one year. The winner competes against an international group of competitors in sculptured and art competitions. The Nailpro Cup Champion is the nail tech who receives the most points from all of the competitions combined requiring this nail tech to compete at the highest level in all events.)